MS Beam
We offer a wide variety of M. S. Beams/ Joists (I Beam & H Beam) to our valuable customers as per requirements and are ISI certified. Based on advance technology, these beams are designed and fabricated by qualified engineers. These beams are made from superior quality steel that are sourced from top manufacturers. We provide these joists at reasonable rates. Made up of high quality raw steel, these beams are very durable and reliable.
Features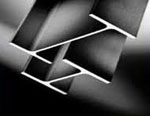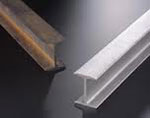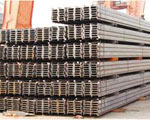 Fabricated from BILLETS & INGOTS.
Excellent strength.
Long lasting.
Resistant to corrosion.
Rust resistant.
Application
Beams are commonly used in the building all type of fabrication door & window, construction, bridge construction and steel Structure, frames of industrial buildings and Sheds.
Sizes
Size in mm
Weight in Kgs. per Feet
Weight in Kgs. Per Mtr.

ISMB 125 x 70 x 5
4.085
13.4
ISMB 150 x 75 x 5
4.573
15
ISMB 175 x 85 x 5.8
5.975
19.6
ISMB 200 x 100 x 5.7
7.743
25.4
ISMB 250 x 125 x 6.9
11.371
37.3
ISMB 300 x 140 x 7.7
14.054
46.1
ISMB 350 x 140 x 8.1
15.975
52.4
ISMB 400 x 140 x 8.9
18.780
61.6
ISMB 450 x 150 x 9.4
22.073
72.4
ISMB 500 x 180 x 10.2
26.493
86.9
ISMB 600 x 210 x 12
37.500
123